Charlotte Brewer and her husband Leeds from Onion River Sports and The Shoe Horn in Montpelier, Vermont were some of my first friends in the industry. Charlotte is so much fun. Everyone's favorite client at the trade shows. She has great taste and an energy that is infectious and it shows in her stores. Stop in to Onion River Sports or The Shoe Horn sometime to see what we love so much about her and her businesses.
Where to shop in Montpelier Vermont
Onion River Sports is one of the best outdoor gear stores in Central Vermont. Located at 20 Langdon Street in Montpelier, VT. Their motto is "muscles not motors". Whether you are cycling, running, hiking, backpacking or walking the dog, their friendly and knowledgeable staff can help you find the right clothing and equipment to fit your needs and to make the most of your adventures.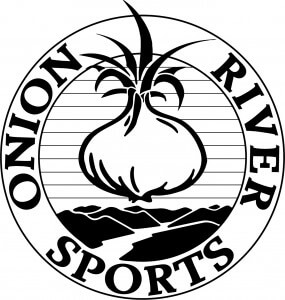 The Shoe Horn is located at at 8 Langdon Street Montpelier, VT. Right next door to it's parent store, Onion River Sports. They started out as a small shoe store that sold comfortable shoes for the Vermont lifestyle. Since then they have doubled in size and expanded their footwear to include brands that are as fashionable as they are comfortable. They are now known for carrying shoes AND clothes for the Vermont lifestyle. They are the source for clothing that can go from work to play and back again, and that doesn't take itself too seriously.