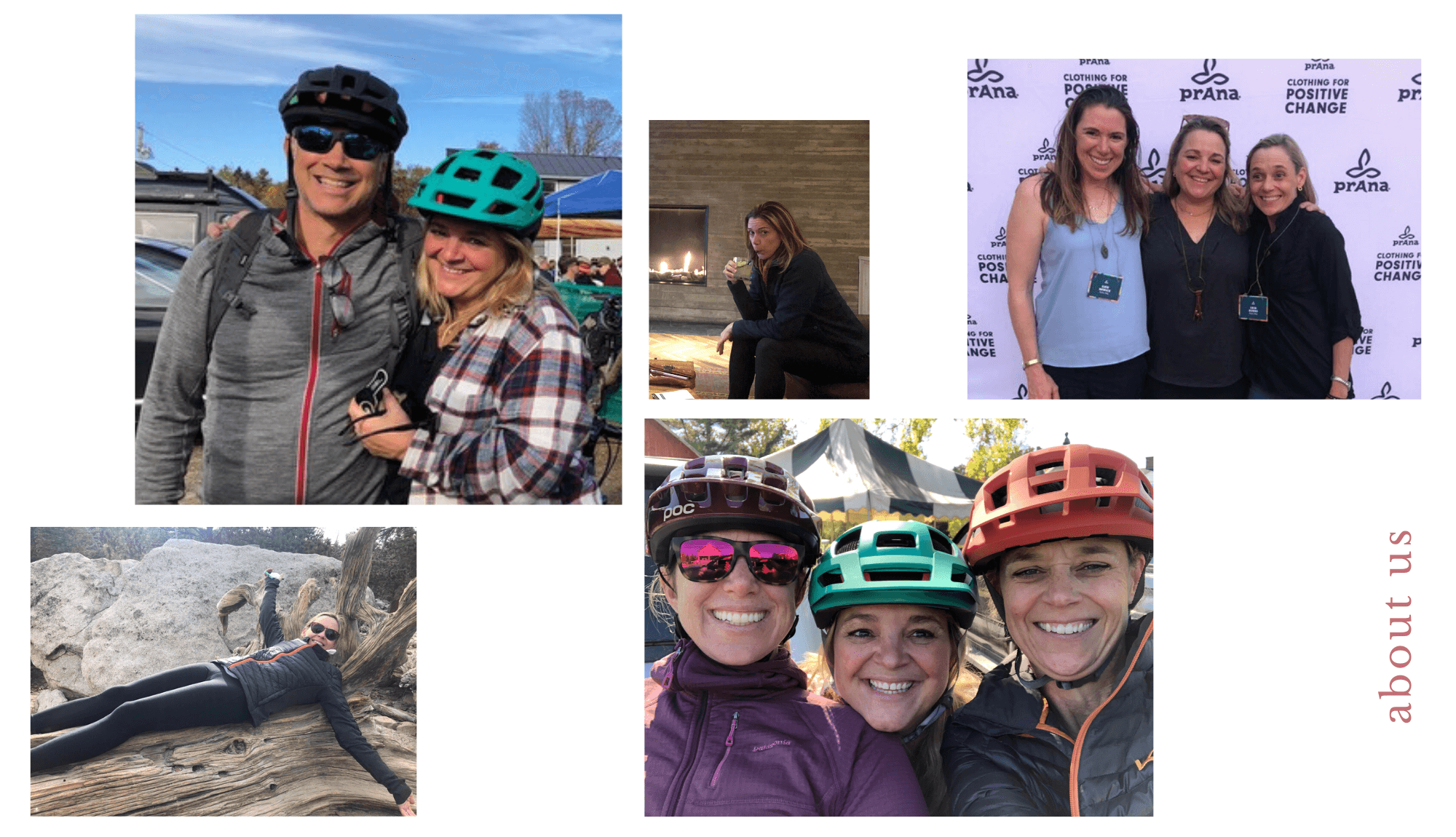 THE CURTIS GROUP is Suzi Curtis, Erin Burns, Kate Newick and Tracy Beers. We're a hard-working, fun-loving SALES AGENCY representing Prana, Indygena, Pistil, Kari Traa, and Buff Brand Products in NEW ENGLAND. We work with small businesses and independent retailers as well as chain stores and online retailers in the SKI and OUTDOOR Industry. We're passionate about our jobs and the products we sell. We love working with retailers to help you sell products and grow your business. We value the relationships we have with our retailers and look forward to "going to work" every day.
---
We don't take life too seriously. WE WORK HARD and PLAY HARD. We ski, run, hike, bike, fish and love the outdoors.
We're moms. GOOD MOMS. We're chefs and chauffeurs. Dog walkers and math tutors. Ski racing coaches and cheerleaders. Translation: Good at PLANNING, MULTI-TASKING and PROBLEM SOLVING.
We represent brands we LOVE. We represent them because they are STYLISH, SUSTAINABLE, SOCIALLY RESPONSIBLE and most of all FUN!  We love working with the vibrant and ecclectic people in the ski and outdoor industry. We love our jobs and think selling and merchandising is fun! Our RETAIL and MERCHANDISING experience has brought our agency to life. It has enabled us to spend time with our families and raise our children while doing some traveling, meeting interesting new people, making a living and most of all having FUN. We enjoy the JOURNEY as much as the destination.
We're CREATIVE and VISUAL. We love visual merchandising, Pinterest, and Instagram. Follow along as we EXPLORE our passions and SHARE our tales from the road.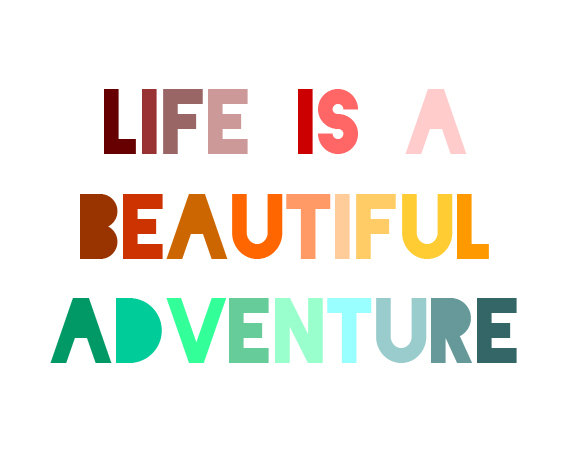 ---
MEET THE TEAM
SUZI CURTIS
FOUNDER / CREATIVE FORCE
Suzi is a force to be reckoned with in the ski and outdoor industry. Her enthusiasm and zest for life are second to none. She works hard and plays hard. Loves visual merchandising and going to barn sales, craft stores and home goods stores to collect random props. Suzi has an uncanny ability to turn a bunch of colorful junk into a really cool display. Ask any retailer at one of the regional shows that Suzi attends. The Curtis Group booth is always one of the best in show…and also has the best candy and cookies! The Curtis Group received the Best of Show for their booth at the NEWSRA Winter Sports Expo in Providence, RI. The Curtis Group is a member of the 360 Adventure Collective and Suzi has served on the Board of Directors for the New England Winter Sports group.
In 2010, Suzi partnered with Erin Burns to form The Curtis Group sales agency representing prAna in New England. The group now represents prAna, Indygena, Kari Traa, Pistil Designs, and NoSo.
Suzi loves the outdoors, skiing, yoga and walking the dog. She loves the smell of fresh air and the changing of seasons. In the winter she spends most of her time on the ski hill with her ski racing daughters who race for Ford Sayre Academy and Burke Mountain Academy. She is Ford Sayre's number one fund raiser and team spirit girl.  [email protected]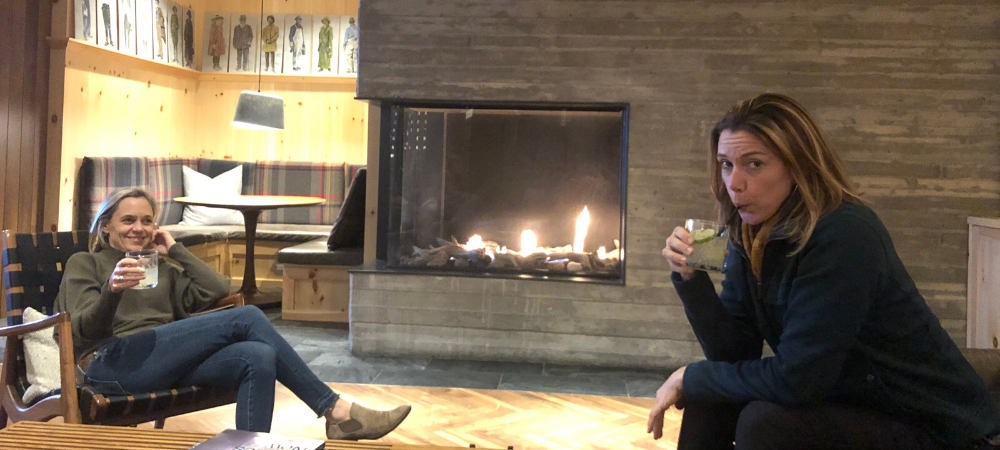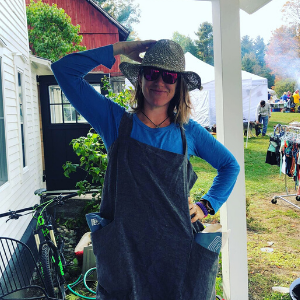 KATE NEWICK
SALES
As the newest member of The Curtis Group, Kate has jumped in full throttle as a Sales Rep for prAna, Indygena and NoSo, as well as back up for all Curtis Group brands. Having been in the educational field in Admissions and Fundraising, Kate is adept at building relationships and the hustle that comes from campaign fundraising. A New Hampshire native, she grew up on skis and trail running in the White Mountains. She attended and was a four time NCAA skier for Middlebury College and went on to coach for Burke Mountain Academy and the Dartmouth development team.
Kate and her husband Tyler Kipp, live in Elkins, New Hampshire with their two children Hartley (8 yo) and Estelle (6 yo). She puts all of our brands to the test while coaching for Ford Sayre, skinning up or running in the mountains and riding bikes. And in her spare time she and Tyler are renovating an 1850's timber frame barn. [email protected]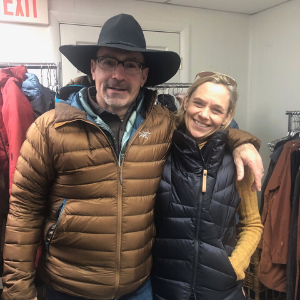 ERIN BURNS
SALES
Erin (pictured with her husband, Jeff) has worked in the Outdoor Industry for over 20 years. She started at Patagonia in the San Francisco store at age 25, then moved back to Boston as the store merchandiser. Over the years, she continued to work for Patagonia in various capacities from store merchandiser, kids specialty sales rep in New England and California, manager of the Boston store, and eventually Sales Rep for the brand in the Mid West and New England until she had children.  All said and told, she spent over a decade with Patagonia. While staying home with two young boys, she worked at Lululemon Athletica and JMcLaughlin before joining The Curtis Group.
When she's not running around showing prAna, Kari Traa, Indygena, and Pistil all over CT, MA and RI, she enjoys watching her high school sons play hockey, running with friends, yoga, skiing, book club, and spending time with her family hiking and going to the beach. She has done 10+ marathons over the years, and occasionally still does half marathons. [email protected]
TRACY BEERS
MARKETING
The "behind the scenes" member of THE CURTIS GROUP that most people do not know about is Tracy Beers. Tracy's education is in visual merchandising, but has spent most of her career as a buyer for ski, outdoor, swim and fitness. She also has experience as a ski industry sales rep. Currently she runs a freelance digital marketing agency and takes care of all of the digital needs for the The Curtis Group Sales. If you need assets for your website from any of the brands that The Curtis Group represents, or need help or advice about adding it to your online store, Tracy is your go-to girl. [email protected]