The Curtis Group helped outfit the staff at Eastern Mountain Sports in Prana for their November 2016 Women's Night event at the store in North Conway, NH. Don't they look great? This is just one of the many ways The Curtis Group and our brands can partner in your success.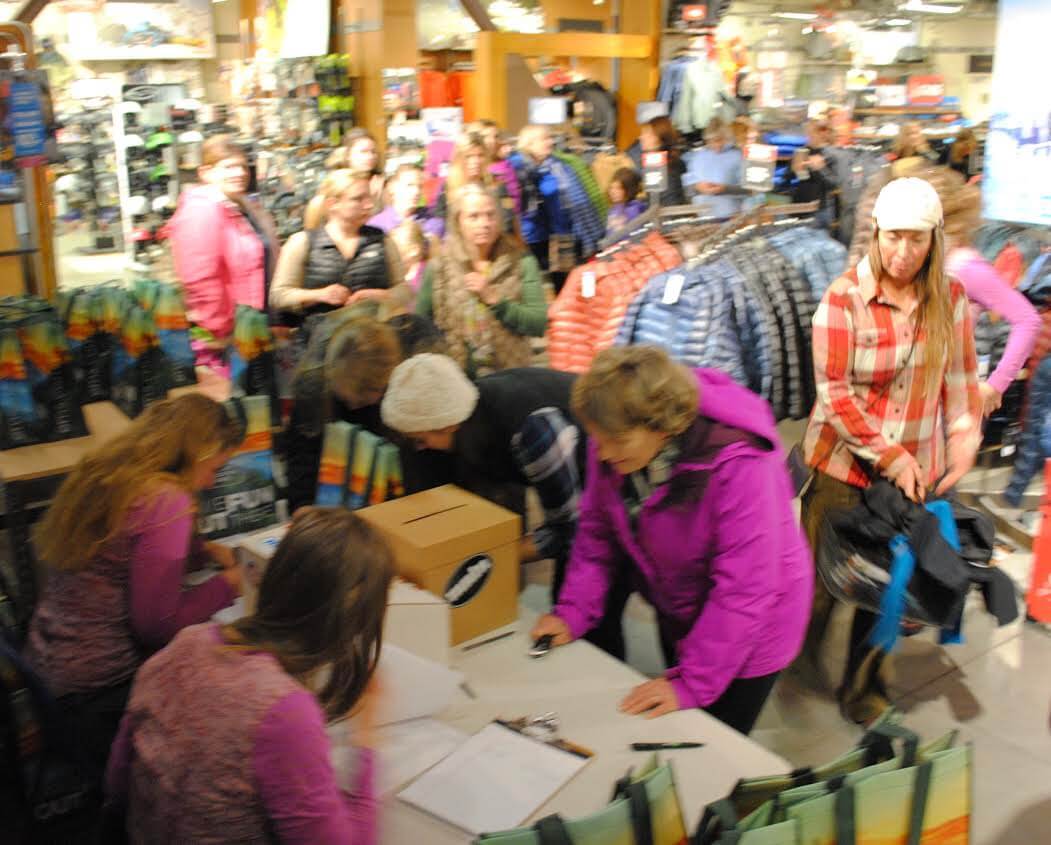 Eastern Mountain Sports reported they had 75 attendees for their November 2016 event. All attendees really seemed to enjoy everything; from topics addressed, the raffle prizes and all the shopping.

Are you currently one of our retailers? Do you have an idea for an event but need some sponsors to get it off the ground? Do you need help promoting or marketing? Or maybe you need a little something for your staff who will generously donate their time for the event? And then there's always raffle prizes or goodie bag schwag. We can usually help there too. Talk to us.