This weekend, Erin is representing Buff Brand Products in the Goose Hummock booth at the New England Boat Show.
Erin may not know the difference between a shark and a trout but she can sell the shit out of a Buff!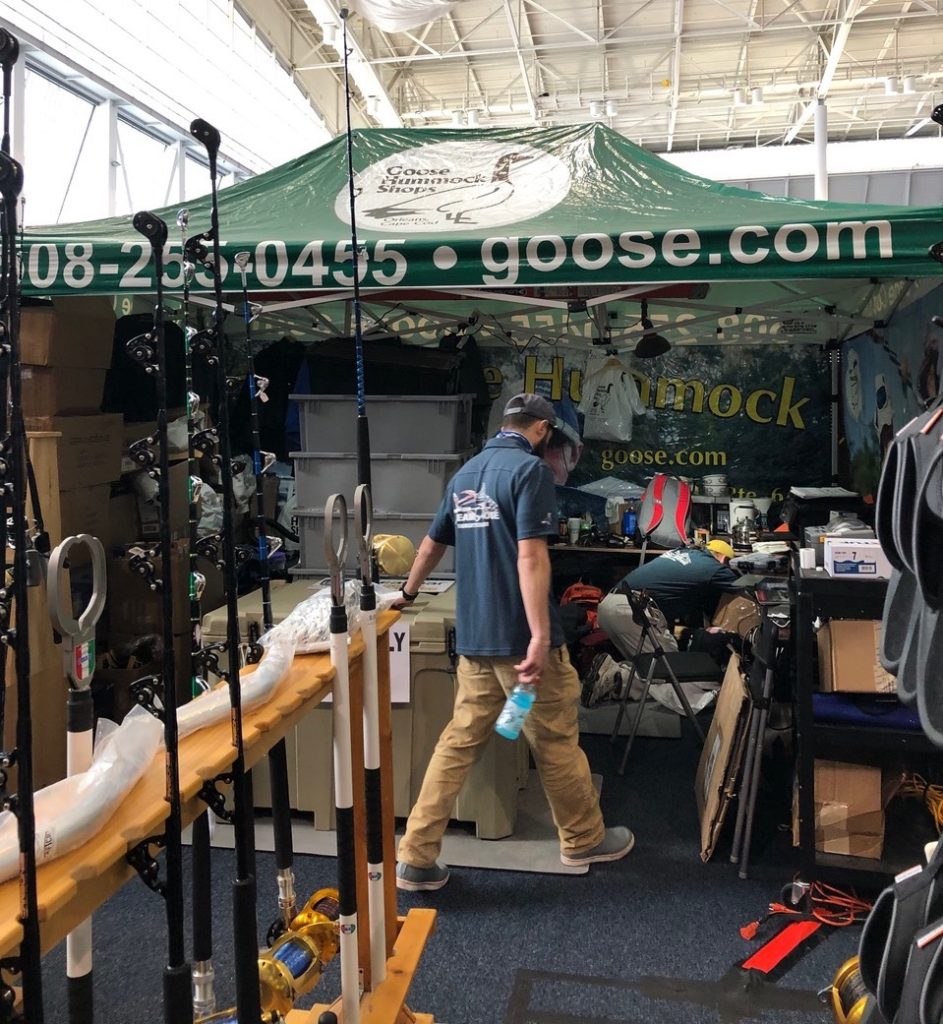 Buff makes multifunctional headwear for all types of outdoor activities including fishing, to protect you from insects and sun.
Many products are UPF 50+, made for marine environments, and made from recycled bottles! Not to mention, they come in great fishing related designs – whether it be salt or freshwater fishing you are into.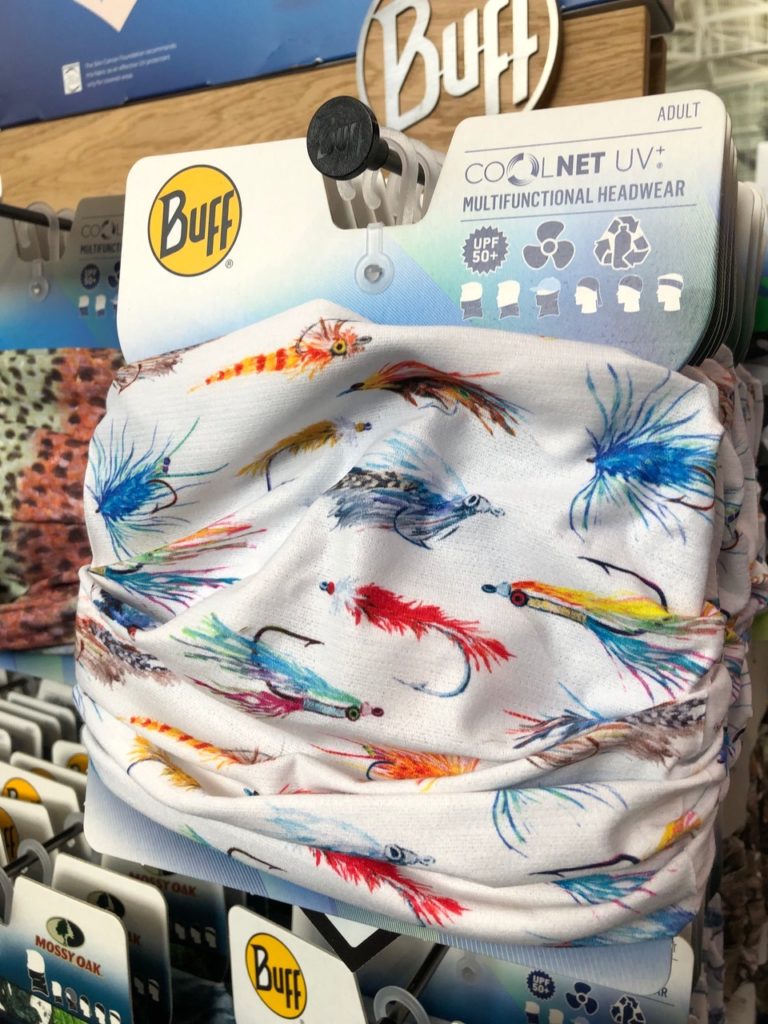 There is a Buff Brand Product for every activity and store. For more information, please get in touch!